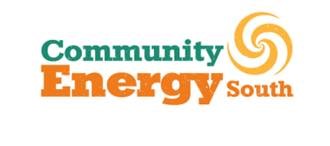 Dover Community Energy Event. On October 14 in Dover, Sustainability Connections is hosting and event about Community Energy Champions: who they are and what they can do for you.
The event is supported by NEA ( National Energy Action), the leading UK organisation on Fuel Poverty and by DECC, British Gas and Dover District Council.
Weds 14th Oct 11am to 2pm
We'll have some interesting gadgets and energy saving advice for you.
Bring your own lunch and stay for networking.
https://www.eventbrite.co.uk/e/communities-and-energy-how-to-use-supply-and-generate-local-energy-tickets-12448097595
Have you noticed that not a day goes by at the moment without some mention of the power of communities? Have you picked up on the fact that people are pulling together to bring change and progress in their own communities? If you've been hearing about community owned energy projects – examples of communities running crowd-funding campaigns to install solar panels on a school roof etc - then this is going to be of interest to you. All around, people are tapping human energy to tap, gain community control and ownership of how we power our communities.
This mini conference is an opportunity to meet people who are delivering local energised programmes that are
tackling fuel poverty

helping people switch energy tariffs

developing locally based, household energy efficiency programmes with jobs for local builders.

building projects for locally generated and community-owned energy
Come and visit our stalls
Big Energy Saving Network - Energy bill/ energy efficiency advice service with Energy Champions across Kent
Aquaponics – via Dover Big Local.
Food bank/ and Community Café – again, link is via Dover Big Local
Local Women Energy Champions and people who have completed a City & Guilds in Energy Efficiency in the Home.
Our Local Building contractors - the people installing insulation, boilers, internal and external wall insulation, solar, biomass…all that kind of thing.
Retrofitworks (
www.retrofitworks.co.uk
)
Introduction by local VIP ( TBC)
Overview of Fuel Poverty and plans to combat it - National Energy Action
Co-operative movement – Co-Op Energy
What's happening locally with the Energy Champion concept?
Amanda Martin, Climate Change and Energy Conservation Officer, Dover District Council
Russel Smith

Retrofitworks – how to set up a local energy efficiency co-operative
Stephanie Karpetas – Sustainability Connections/ Community Energy South
The Local Women Energy Champions – what we've learned/ what we do.
City & Guilds Level 1 Certificates & NEA Community Action Award
11am arrival, coffee and browse exhibitions
11.30 – 12.45 Presentations
12.45 – 2pm "Bring and Share" lunch, networking and photographs.